WE DO NOT SHIP OUR PUPPIES !!!
In order to ship a puppy under the new guidelines, you MUST be a USDA-certified breeder…






USDA stands for the United States Department of Agriculture. Their business is farming and livestock. The USDA knows little or nothing about dogs. As long as a breeder's paperwork is in order, the facilities are disinfected, cages are a (very) minimum size, and no infectious diseases are immediately obvious, the kennel passes.




The USDA has not the slightest interest in...




whether the breeder knows anything about his breed

whether the dogs used for breeding look like their breed

whether the dogs used for breeding act like their breed

whether the dogs used for breeding are free of genetic health problems such as hip dysplasia, eye diseases, or heart defects – all of which show up long after you buy the puppy.




A USDA license is not something that should reassure you. On the contrary, it is warning sign that a breeder is cranking out lots of puppies.






Because of the new restrictions on shipping in Nov/2013, we are trying to come up with a workaround. This is our first thought - we are now working on a built-in GPS, so that we can just have the pup fly itself to your house !!! LOL !!!!!

REMEMBER !! We do have fun with our pups !!...
Because of a change in Federal government regulations on Nov 18, 2013, we no longer offer shipping of your puppy. All transfers of puppies MUST be done in a face-to-face situation. Only breeders that are USDA-certified are now allowed to ship.
This change is an attempt to stop Internet scammers. Of course, the people that it effects the most are the honest breeders and puppy-buyers.
Anyone wanting a Shady Nook Scottie is required to pick their puppy up in person. We can provide you with hotel information if you need to stay overnight.
The nearest airport to us is Evansville, IN (EVV), with Delta, American, and United airlines located there. These carriers connect to Evansville via hubs in Dallas, Atlanta, Chicago, Minneapolis, and Detroit.
At least one Shady Nook Scottie is in Alaska, Alabama, Arizona, Arkansas, California, Colorado, Connecticut, Florida, Georgia, Idaho, Illinois, Indiana, Iowa, Kansas, Kentucky, Louisiana, Maine, Maryland, Massachusetts, Michigan, Minnesota, Mississippi, Missouri, Montana, New Hampshire, New Jersey, New Mexico, New York, North Carolina, Ohio, Oklahoma, Oregon, Pennsylvania, South Carolina, Tennessee, Texas, Virginia, Washington, Washington, DC, Wisconsin, the Panama Canal Zone, Mexico City, Mexico, Nova Scotia, and Canada !!!
There is probably a Shady Nook Scottie near you !! Call us and we'll give you someone near you that can provide a reference..... maybe they'll even invite you to see their Shady Nook Scottie !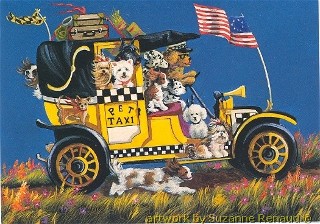 Picture by permission of Suzanne Renaud