All content on this website is copyrighted and/or used with permission. Any unauthorized usage of this content will subject the offender to legal action.
Contact us at : shadynook47@gmail.com or 812-858-3977.

This page provides information regarding planned litters. We will also provide the approximate date that we expect pups out of these breedings... Check back often to see what's happening at Shady Nook !!!
| | |
| --- | --- |
| | ...used with permission of Suzanne Renaud |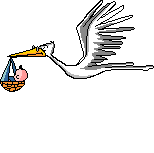 Because of differences in the shapes of the pelvis, altering the birth canal dimensions, it is common for female Scottish Terriers to be unable to give birth naturally, and require delivery of the pups by Caesarean Section. If this is not done, the birth can end in the painful death of the mother. To read more information about this, click the "C-Section" link, below…..


Shady Nook offers outstanding Imported/American champion-lined pedigrees. We are aware of many health issues in American bloodlines, so since 2009, we have been breeding w/Imported champion-bloodlines.

Though very late to the parade, other breeders are now following our lead, but we have several years' experience with these Imported lines, and know what to expect with our breedings. These novice breeders will experiment to learn about their new Import … Do YOU want a pup from someone who is experimenting to learn about their breeding stock?
We plan our litters and choose who we are going to breed with whom. We breed to improve the breed. Healthy, beautiful pups are NO accident. Our Scots look the way a well-bred Scottie should look. Their ears are correct and placed on top of their head - not down on the side of their face. No donkey ears or 35lb Scotties around here!! Our dogs are conformation size and weight. We have outstanding Champion Bloodlines.

We ONLY breed Scottish Terriers, so we can focus on the breed that we LOVE.

| | |
| --- | --- |
| You are visitor number.... | To find us on FaceBook, click |
We use and recommend NuVet supplements.


Scientifically formulated to provide everything your pet needs for perfect health

 

**************************************************

You don't have to have a Shady Nook Scottie to purchase

NuVet supplements. They are good for all breeds of dogs.

….and they have a formula for our feline friends, too..

**************************************************



"I love all dogs, but I only sleep with Scotties...."
Shady Nook Scotties
Sindee Hart
Beautiful Southern Indiana

(812) 858-3977
This site, and all content herein, is copyrighted
by Shady Nook Scotties.
July, 2007.