All content on this website is copyrighted and/or used with permission. Any unauthorized usage of this content will subject the offender to legal action.
Contact us at : shadynook47@gmail.com or 812-858-3977.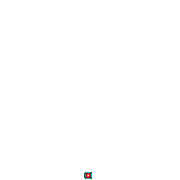 | | |
| --- | --- |
| | IT'S SUMMER !!!!!!!! |
This page is devoted to Summer fun... If you have pictures, stories, or artwork that we can share on this page, please send it to us........ Thanks !!
| | |
| --- | --- |
| Sam (L) and Shane | SAM (L) and SHANE waiting for their aunt to pick them up to go to the water park !! They are excited !! We can't wait to hear how much fun they had.... |
| | |
| --- | --- |
| BRODIE is having a swim date !! He loves the pool and takes all the necessary precautions.... big float, life jacket, swim with a buddy. Brodie was whelped in Oct/2010, out of Lochen x Silky. Brodie lives with Clairissa and her family. | |
| | |
| --- | --- |
| YOGI loves to swim !!! | YOGI loves the pool !! He lives in Indiana with Missy & Roger. Yogi was whelped in Sep/2010, out of Charlotte x Silky..... Excellent photo, Missy !! |
| GRACIE also likes swimming.... Gracie was whelped in Mar/2012, out of Honey x Boris. She live in New York with the King family.. | GRACIE in the pool..... |


BRODIE

BRODIE was whelped in Oct, 2010, out of Lochen x Silky. He lives with Clairissa in Pennsylvania... Here's what Clair reports....

"Brodie is a water lover. Seems odd to me since my other Scottie, Duncan does not like water at all. Brodie has his own baby pool, which entertains him for hours. He loves it. But, he prefers to be in the pool with us, but never without supervision or his life jacket. Which he insists on wearing. He will bark at you until you put it on. He loves to float around the pool on his doggie pool float. We had to buy him his own because he kept biting holes in ours. This one is bite proof!"


| | |
| --- | --- |
| TRUFFLES - swimming in the river | TRUFFLES has decided to take up swimming !! Lots of people (and Scotties, too) are cooling off with a dip in the river.... Truffles was whelped in Dec, 2010, out of Scarlett x Red (now retired). He lives with Juan and Maria near Louisville. |
"You go first".

"No, you go first".

DEXTER (wheaten) and friend try to decide who should swim first. Dexter lives in New Jersey with Meghan and Matt... He was whelped in May, 2010, out of Katie x Red (both now retired).



DEXTER and friend
| | |
| --- | --- |
| Maizie lives in Arizona with the Brauch family. She was whelped in Mar, 2010, out of Lochen x Red (both now retired). Maizie obviously is making a decision - Do I play Soccer ? Basketball ?, Football ?... Oh, heck, I think I'll just swim !! | MAIZIEMAI |
| | |
| --- | --- |
| LUCY (far right) lives with the Leonards and their Scottie clan in Florida. | |
| | |
| --- | --- |
| It's Picnic Time !!! | Scottie Flowers !! |


| | |
| --- | --- |
| You are visitor number.... | To find us on FaceBook, click |
We use and recommend NuVet supplements.


Scientifically formulated to provide everything your pet needs for perfect health

 

**************************************************

You don't have to have a Shady Nook Scottie to purchase

NuVet supplements. They are good for all breeds of dogs.

….and they have a formula for our feline friends, too..

**************************************************



"I love all dogs, but I only sleep with Scotties...."
Shady Nook Scotties
Sindee Hart
Beautiful Southern Indiana

(812) 858-3977
This site, and all content herein, is copyrighted
by Shady Nook Scotties.
July, 2007.