All content on this website is copyrighted and/or used with permission. Any unauthorized usage of this content will subject the offender to legal action.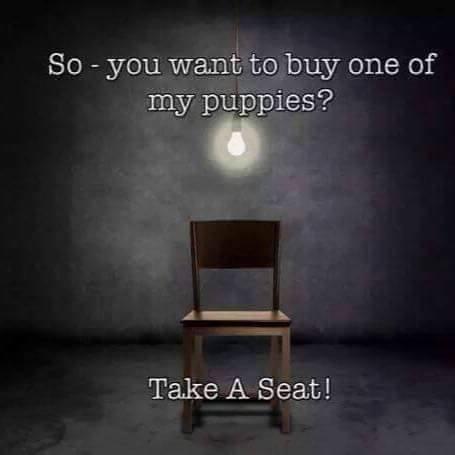 Wheatie Sweetie MacKinnon Brought Home

As the publisher of a global magazine about Scottish Terriers, I have access to many resources for puppies. Having lost my Scottie to bladder cancer in late 2014, I sought out Shady Nook based upon their reputation, quality of their puppies and references from other Scottie owners. MacKinnon is a joy. Thank you for allowing us to bring a Wheatie back into our home.

Reviewer: Bill, July 17, 2015

There is a new magazine that is all about Scotties. The publisher of this magazine just got one of Shady Nook's puppies (see his review, above).

Each magazine issue will have informative articles, tips and tricks, historical info, and all-around fun !!

Please click the link below to see their website. Subscription info, Scottie products, and a forum !!

If you decide to subscribe to Savvy Scotties, make sure you tell them that Shady Nook referred you !!

WE HAVE A NEW NUMBER !!


We are gearing up for 2015 !! We are adding 7 new Scotties to our breeding program. We are so excited and will announce them all with pictures .....soon.




Check our "ANNOUNCEMENTS" page.

PLEASE !!!

SHADY NOOK is CLOSED on Sunday !!!

We have a family and do 'family-things' on Sunday....

Effective immediately,

We will no longer answer our phone or deliver dogs on Sunday.....

We will NOT place a Scottie in any home without first talking to you. Please DO NOT e-mail us requesting information!! We need to talk to you before we determine if our puppy will be a good fit in your family. We don't reply to email questions unless we have already talked to you. Call us, or if you prefer that we call you....just give us your phone number and a good day & time, to call you. This way, we can explain Shady Nook's breeding program, and what to expect from us. We do things differently at Shady Nook.. not like any other breeder. Keep checking our website to see new information on litters that we are expecting. Our website contains information that will answer most of your questions.
| | | |
| --- | --- | --- |
| | WELCOME to Shady Nook Scotties! | Shady Nook Scottie Farm |
BOOKMARK our website !! We update regularly !




Our website was last updated on...

July 29, 2015 at 10AM




... Puppy Pictures 07/29/2015

... Humor 07/29/2015

... Home 07/25/2015

... Announcements 07/21/2015

... About Us 07/21/2015

... Check Out Our Feedback 07/17/2015

... Happy Birthday 07/16/2015

... Engaged 07/16/2015

... Upcoming Litters 07/16/2015

... About Scottish Terriers 07/06/2015

... Imported Scotties (S.American Males) 07/03/2015

... Imported Scotties (S.American Females) 07/03/2015

... MORE Puppy Pictures 07/02/2015

... Our Imported Scotties (Euro Boys-Stoli) 06/30/2015




Thanks for looking !!




We have been inspected multiple times by AKC field representatives. They checked our facility, our dogs, and all of our paperwork. Included in this type of visit is actual hands-on inspection of our dogs, including checking their micro-chip numbers, inspection of the space where the dogs sleep, exercise, and eat, as well as analysis of all paperwork required by AKC. After all of these extensive inspections,

WE'VE PASSED WITH FLYING COLORS !!!!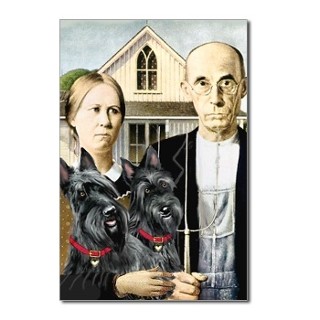 Welcome to the Shady Nook Scotties website!

If you love Scotties like we do, or are just curious about them, please take the time to browse our website and learn more about this big dog in a little dog body !! Check back often to see what's going on at Shady Nook Scotties. We update pictures on the website weekly !!
We are committed to providing our clients with the healthiest, best Scottie that we can. Please look through our website, and give us a call if you have questions or comments. And, please, sign our guestbook !!!!
We breed, raise, and love Scottish Terriers in a family environment with attention to reputable breeding practices. We maintain a waiting list for puppy buyers and seldom have enough puppies to go around, so contact us if you are interested in a puppy and we can add you to the wait list.
We are breeding Scotties because.....
1). We love the breed,
2). We want to improve the breed, and
3). We want others to enjoy the breed.
Here at Shady Nook Scotties, we want to put you at ease when deciding to pick us as your breeder for your new Scottish Terrier. We treat everyone with kindness and compassion. We hear from many families who have lost their best friend - it is heart-breaking. Nothing is worse than coming home to an empty, quiet house. We want to help our clients feel relaxed and confident that we will match them up to the right puppy. We really do strive to make your adoption experience special and exciting. We treat you like we want to be treated .......Like family.



When we started out we didn't want to be the biggest breeder, or just an ordinary dog breeder -- we wanted to be the BEST. Best service, reputable, honest, with straight answers, and the best looking Scottie puppies. We wanted healthy scotties, with written guarantees. We wanted to be the best that we could be. We believe that we have exceeded our expectations, and yours, too. We have made some wonderful life-long friends...

And we get immense enjoyment every time we place a new healthy, squirmy, scottie puppy in the arms of a new Shady Nook family.

| | |
| --- | --- |
| used with permission of Ann Cothran Kallal. To see other designs by Ann , click this link.... | Scottish Terriers have been immortalized in high art and pop culture more than any other breed of dog. |
The Scottish Terrier

The Scottish Terrier is a fearlessly loyal companion with a fun-loving and independent spirit. One of the most recognized of all the terriers, these wee, wire-haired dogs were originally bred to be working farm dogs and helped keep the farms of the Scottish Highlands free of varmints like foxes, mice and rats. Today most Scottish Terriers are household companions and not working farm dogs, however they can still show the purpose for which they were bred by competing in Earthdog Trials, You will also find them competing very successfully in the obedience, rally and agility rings.

They have been very successful in dog shows. To date, there have been eight (counting Sadie) different Scotties who have won Best in Show at the prestigious Westminster Kennel Club show in New York City.

Many famous people have enjoyed the company of these spunky little dogs. Perhaps the most recognized have been those who have lived in the White House. President Franklin D. Roosevelt had a beloved companion named "Fala" and President & Mrs George W. Bush had two Scotties – "Barney" and "Miss Beazley".

All present day American Scottie pedigrees can trace their beginnings back to three specific black dogs from the 1800s – A female named "Splinter II" and two males, "UK Ch Alistar" and "UK Ch Dundee".

After you've been owned by a Scottie,....everything else is just a DOG !!!!
We have had some amazing, healthy puppies. – BREEDING HEALTHY, HAPPY SCOTTIES IS NO ACCIDENT ! We genetically test all of our breeding stock (males AND females) prior to breeding.
Working closely with our vet, we plan future litters, deciding who to breed with whom. If you are interested in a Scottie, give us a call or send us an email. We will add your name to our waiting list, with NO FEE, NO DEPOSIT, and NO OBLIGATION !!
We are honest, reputable breeders. We do NOT have puppies all the time - that's why we use a waiting list.
All of our breeding stock and all of our puppies are AKC registered. We are AKC inspected. Kennel inspections insure the integrity of the AKC registry and monitor care and conditions across the country. The AKC is the only purebred dog registry in the USA that maintains a systematic and sustained investigation and inspection effort. The AKC conducts about 5,000 inspections each year to insure compliance with standards that support health, safety and welfare of dogs and the environments in which they live.
We are also proud members of the Owensboro (Ky) River City Kennel Club (ORCKC).
We believe that by breeding our males (with outstanding champions in their background) to our great-tempered females produces a Scottie with a wonderful temperament. This insures that our customers are getting a great-looking AKC Scottish Terrier that is fun, friendly, and a lifetime companion.

Our Scotties are good with children, and become very attached to their family. They are naturally inclined to get along with other pets. We have had several repeat buyers !!

Many people are unaware that Scotties come in a variety of colors. Colors can be black, brindle, black brindle, red brindle, silver brindle, and wheaten. We have all colors of Scotties.

Scotties will adapt to the activity level of your family -

they love to do what you love to do.

How to grow a Shady Nook Scottie...

-- Food

-- Water



Wheaten and Black Scotties